June 1, 2020
Markham Start-Up Elastic Care Prepares Platform for Physicians & Patients in Response to COVID-19
As of June 4th 29th 2020, there have been over 6.29 million global cases of COVID-19 infection, and over 380 thousand related deaths. Despite the best efforts of authorities and governments, inpatient health care centers do not have adequate capacity to deal with the rising global case load, nor can they effectively monitor persons quarantined at home. Canada, with a population of 37.5 million, has only 2.5 beds per 1000 persons. Hospital bed occupancy stood at 92% before the pandemic, leaving the entire country with just over 7500 available beds. Unless global budgets change to provide 50 to 100 times the current number of healthcare and tracing specialists and production of equipment like PPEs and ventilators, the pandemic will continue to exact a painful toll on people, the economy and even political stability for months to come. And this won't be the last pandemic we see.
Elastic Care, based out of Markham, is a healthcare startup. Its Remote Patient Monitoring (RPM) platform allows for remote monitoring of patients suffering from various chronic illnesses like CVD, COPD, and diabetes. Their hardware platform is undergoing final testing for US FDA clearance and other approvals in Canada.
Elastic Care's RPM platform integrates medical grade sensors and off-the-shelf medical devices to gather and transmit data to a secure center via an app on a smartphone. Data is analyzed and the reports, trends, and alerts are sent to the subject's health care professional in real time or on a set schedule. This low cost system is secure and scalable, and more importantly, can be rapidly deployed in any setting such as a hospital, long term care facility, or home. As a SaaS based system, it requires no capital investment.
According to Ashok Kalle, Elastic Care's CEO, "Elastic Care's RPM platform is ideal for remote monitoring of COVID subjects. Prioritizing care and helping doctors make data-driven decisions will help to alleviate the burden on overwhelmed global healthcare systems", adding "We've made the decision to release a part of our platform right away and at no charge, to help address the pressing global need for solutions to tackle this pandemic from any and all angles in a collaborative, medically sound, and effective manner."
The RPM platform currently measures various metrics via questionnaires and an ecosystem of partner devices. These metrics include respiratory rate (RR), Sp02, temperature, heart rate, blood pressure, urine output, levels of consciousness (AVPU), and detects complications and trends using the WHO approved "NEWS" score. Physicians are provided with a user-friendly dashboard, through which they can monitor their patient alerts, connect with them in real time, and even remotely write prescriptions for patients to receive immediately via the patient app. The app also has geo-fencing features to help track the patient's location and history for use by authorized caretakers and family.
Department of Economic Growth, Culture and Entrepreneurship | Business.markham.ca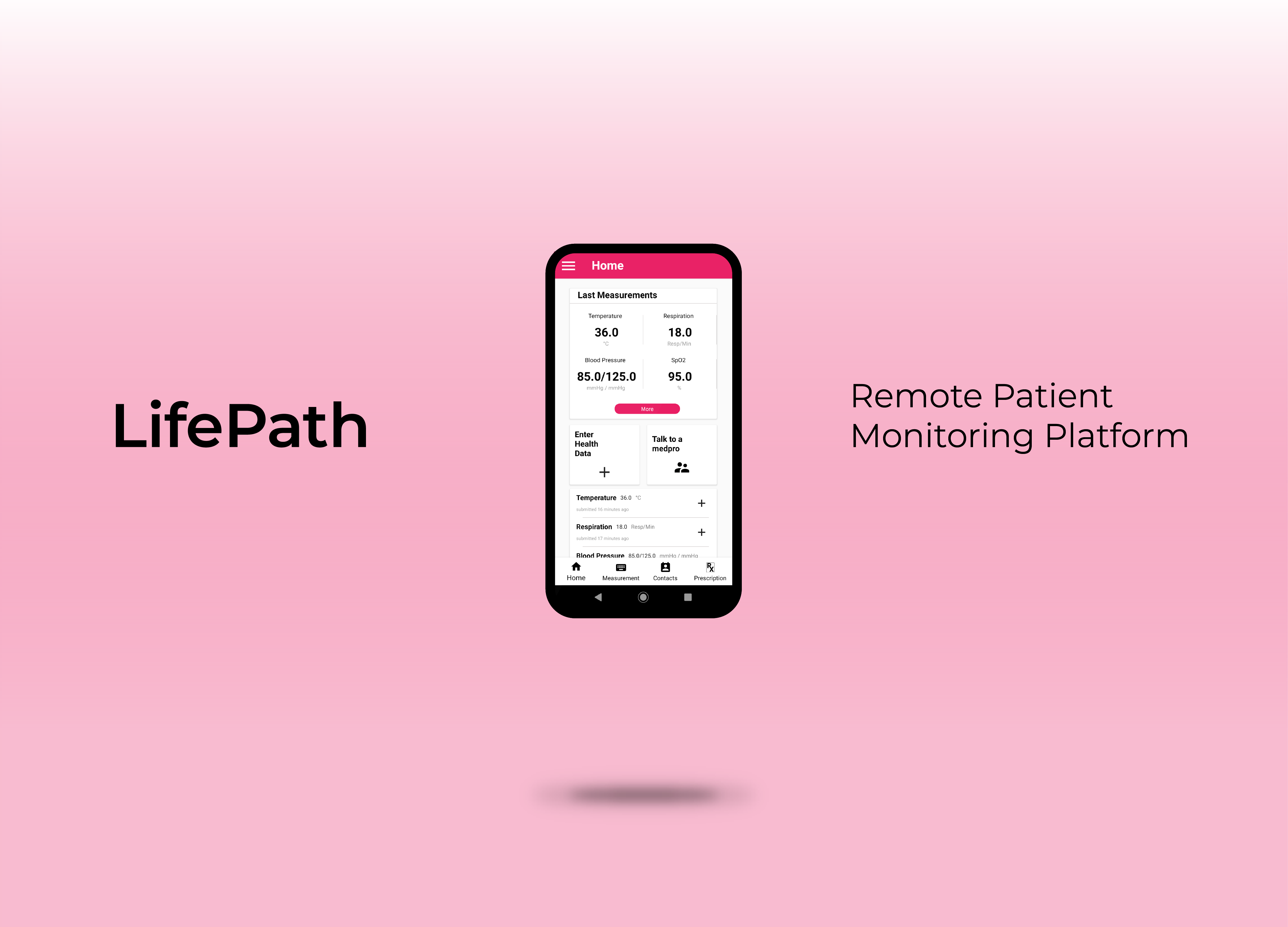 New medical device "LifePath-C" to save people from heart disease
Local company Elastic Care introduces LifePath-C: a portable cardiac monitoring system intended to save people from heart diseases and other related illnesses.
LifePath-C is a small, battery-operated device that actively monitors a person's vital signs. These signs are retrieved through patches that are connected to the device and securely transmitted to Elastic Care servers in real-time, where the data is then automated into a report.
Though it is a small, compact device, LifePath-C can monitor a patient from anywhere. On top of this, the device can look at the heart in 12 different perspectives and can analyze a person's heart rate, respiration rate, body temperature, and an activity summary which provides information on whether your heart rate fluctuated based on the activity you were performing, for example.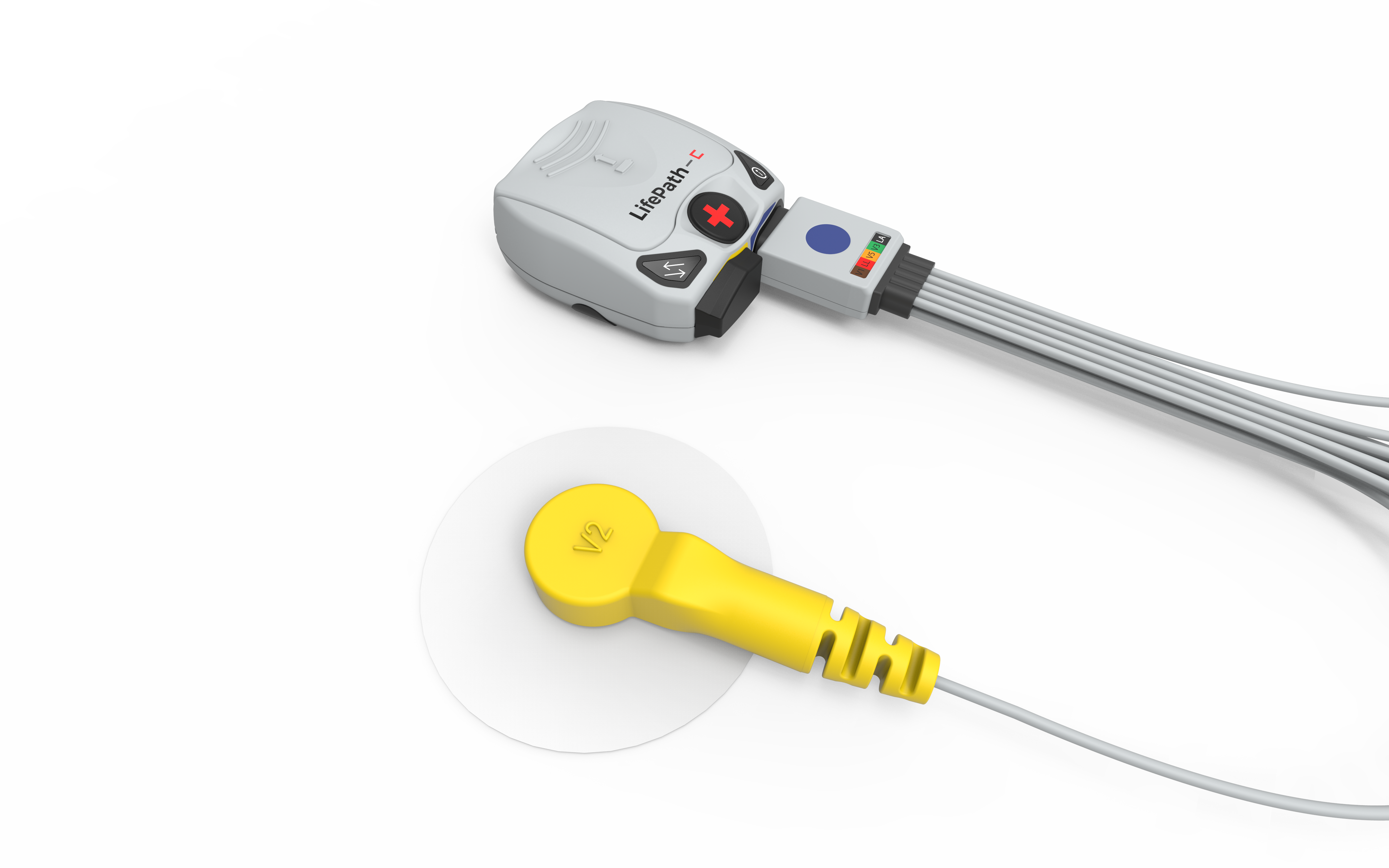 LifePath-C uses ECG patches to detect patient vital signs (Elastic Care).
"Knowledge really is going to be the path to better health here, and we want to give as much knowledge about how things are going with you so that you can have better health," said Akshay Kalle, Chief Technology Officer of Elastic Care. "We're trying to save people money but at the same time increase quality of care, get some really high-quality data, and frankly, address some really preventable diseases like COPD (Chronic Obstructive Pulmonary Disease) and heart disease. It's one of the biggest killers out there in the world."
With all of this data collected from the device, medical practitioners will be able to detect disease and diagnose it before it becomes a threat. With LifePath-C, practitioners will also be able to see the data live and multi-dimensionally, meaning they can analyze multiple sets of data simultaneously through the automated, summarized report that LifePath-C provides.
Doctors are also able to set specific thresholds in certain areas to cater to a patient's needs. For example, doctors can set a threshold on blood pressure levels for a patient. If at any point the patient comes close to exceeding or exceeds this threshold, this information will be marked in the automated report.
Currently turnaround rates from when a patient does a check-up to when they receive results ranges from six to 12 weeks. The team at Elastic Care says that with LifePath-C, a summary can be created in a matter of minutes. Not only does Elastic Care say that this will decrease turnaround rates, but it will also help doctor's retrieve more frequent and accurate data.
LifePath-C has been in the works for the past three years. Kalle says that their goal with their product is to increase the quality of healthcare and to address and prevent heart diseases.
"We believe in a company that is described by the things it does, and at the end of the day, we want people to feel really comfortable. We want the world to just be a lot healthier, and we think we have a solution for that – by getting people back home, out and about and still able to get both the quality of care and the high-resolution data that they need," said Kalle. "Each one of us has had some experience with the healthcare system- I've had it, you've had it, everyone's had it. Everyone's had someone who's been touched by it, but for us, the cardiac care context was really one that we thought we could make a big effect on."
Elastic Care is planning to have LifePath-C distributed to some hospitals in Asia and Southeast Asia by the end of the summer. By January 2020, the team says that they hope to have the device out on a mass-scale.
For information, visit www.elasticcare.com.
Feature photo: LifePath-C is an innovative device designed for portable cardiac monitoring (Elastic Care).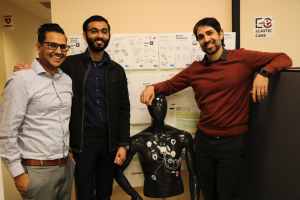 From L-R: Zef Sadikot, Amey Banavali, Akshay Kalle. (Stephanie Liu/Markham Review).
Elastic Care Inc will be exhibiting at MedEdge on June 11th, 2019, at the Richmond Hill Country Club. We will showcase our AI healthcare start-up innovation medical device called LifePath C – Remote Cardiac Monitoring.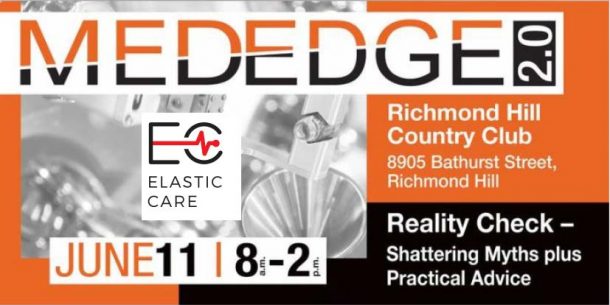 Elastic Care Inc will be exhibiting at the Collision Conference on May 20-23, 2019 at the Enercare Centre, Toronto. We will showcase our AI healthcare start-up innovation medical device called LifePath C – Remote Cardiac Monitoring.

Join Elastic Care Inc at booth S1 at Big Data Toronto and AI Toronto conference and become a part of our thought-provoking discussion where our CTO Akshay Kalle will share insights on, legal compliance and best practices in an AI & Big Data world.
We will showcase our AI healthcare start-up innovation medical device called LifePath C – Remote Cardiac Monitoring.