What does Elastic Care do?
We provide remote care monitoring for your patients at lower cost
We provide alerts and tracking parameters for set thresholds breaches
We provide remote consultation and billing facilities for your patients
How does it benefit Physicians?
Opportunity to increase revenue with home care packages
Reduce paperwork by use of the Elastic Care Mobile App
Consult patients at the comfort of your home without being exposed to the current global situation
Still not convinced? Check out the stats below:
Uninsured and high costs
Hospital Care – 30,000 INR per bed-day
Home Care -Under 2500 INR per bed-day!
Shortage of beds
Inside India's COVID-19 hospitals there are only 8.5 beds per 10,000 patients
Increased wait time
COVID positive patients are spending anxious hours scouting for beds as the wait time increases to 3 days
Limited resources and capacity
Indian healthcare practitioners are limited, and hospitals have only eight physicians on average per 10,000 patients
A quick glance at the Elastic Care Mobile App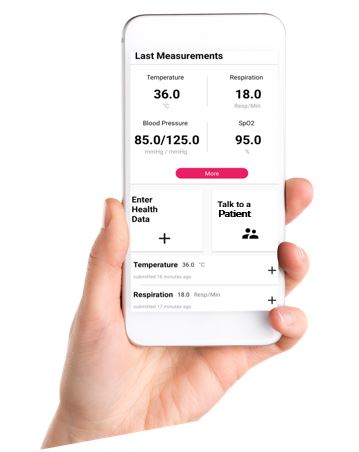 DOWNLOAD THE COVID-19 APP NOW.